Milestone Exploration for Volunteers
Food & Health
---
MyPlate Menu
MyPlate Menu Tutorial Video
This tutorial video will walk you through the MyPlate Menu activity.
Background Agricultural Connections
The USDA MyPlate icon uses a familiar and relatable image to help us balance our diets, eating from all five food groups proportionally. MyPlate identifies each of the food groups with a different color and a proportional section of the meal setting. The icon provides a visual reminder to make half of your plate fruits and vegetables. The USDA dietary guidelines include a few more basic recommendations to help Americans make healthy food choices: eat a variety of different fruits and vegetables, make half of your grains whole grains, eat a variety of protein foods, and choose low- and nonfat dairy products. Foods with added fats and sugar should be eaten only occasionally, and processed foods should be eaten in moderation.
The dietary guidelines recognize that the number of servings an individual needs to keep his or her body healthy will vary by age, sex, and physical activity. In addition to energy (calories), the food we eat also provides us with a variety of vitamins and minerals. These nutrients are important for our bodies to grow and develop in a healthy way. Each kind of food provides some, but not all, of the nutrients your body needs. For this reason, it is difficult for foods in one group to replace foods in another group, and it is important to eat a variety of foods within each group. In addition, the more processed a food is, the fewer nutrients it is likely to have. Some highly processed foods like potato chips and donuts can contain lots of calories but few nutrients, so it is best to limit consumption of processed foods.
Suggested Book
Good Enough to Eat by Lizzy Rockwell
A nutrition guide that explains everything from why your body needs protein to how long it takes to burn 100 calories. All this plus hands-on experiments and recipes make learning so much fun, you can taste it.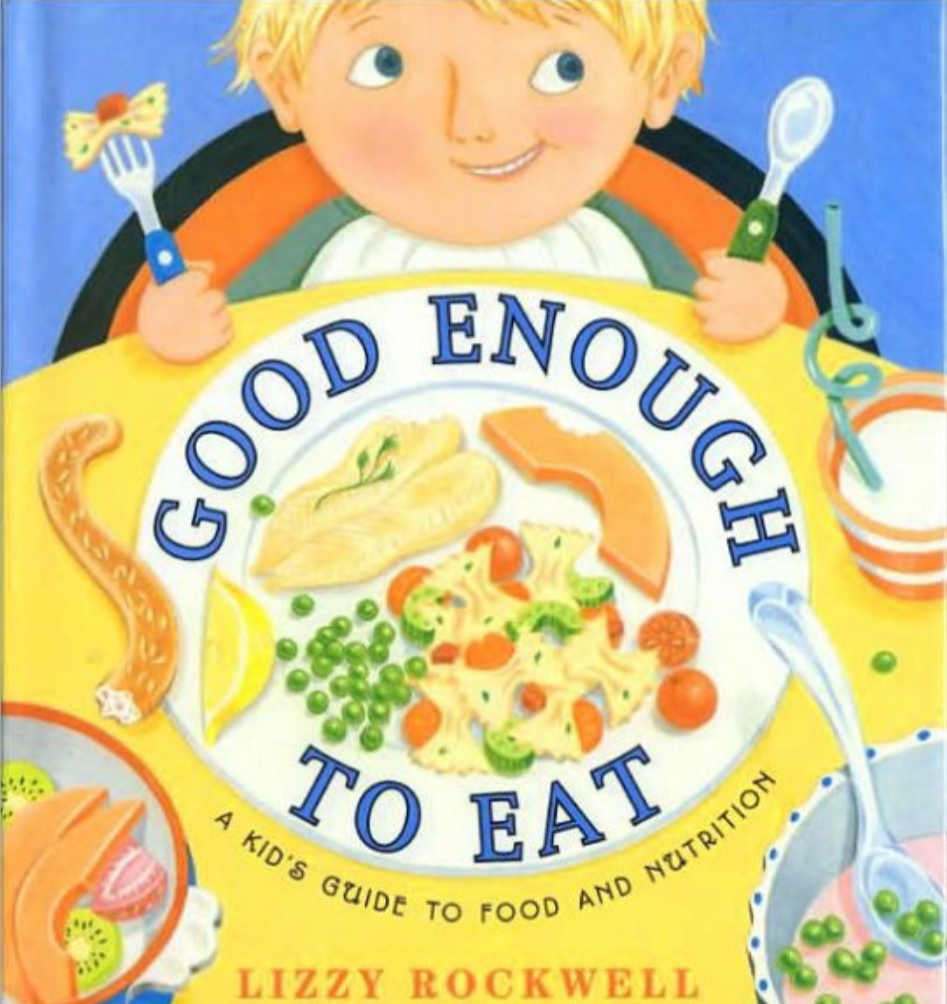 Image
MyPlate is the United States Department of Agriculture's (USDA's) food guidance symbol that illustrates the five food groups using the familiar image of a place setting for a meal.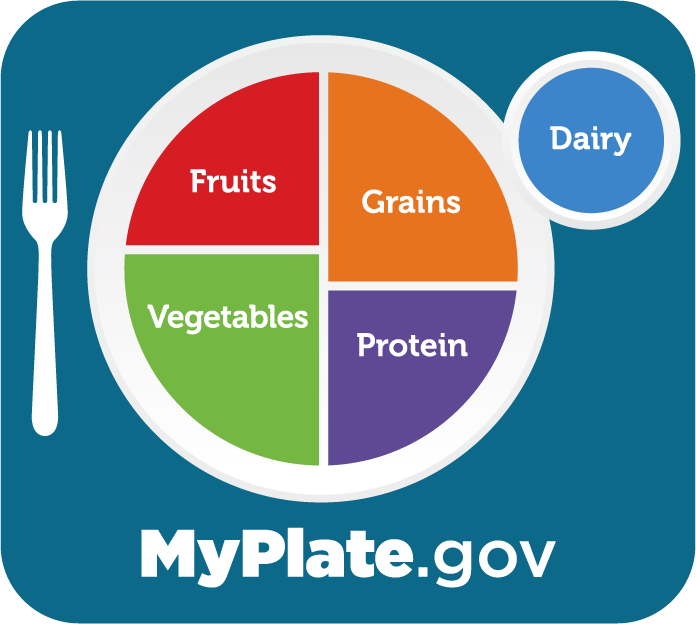 Farmers' Market Finds
Background Agricultural Connections
Food sold close to where it was grown or produced is considered "locally grown". Buying food from local farmers is believed to be good for communities, the local economy, and the environment. Locally sold produce can be harvested at its peak ripeness and reaches the consumer faster and at a fresher stage. When consumers buy local, more of their money stays in their community. Buying locally grown food also reduces food miles (the distance food is transported), which is good for the environment. Local food can be found at farmers markets (a marketplace where farmers sell the food they produce directly to consumers), restaurants, Community Supported Agriculture (CSA) programs (a system in which a farm is supported by local consumers who purchase prepaid shares in the farm's output which they receive periodically throughout the growing season), food co-ops, food hubs, food stores, and online.
Early in our nation's history, farmers began taking their products to the nearest town to trade for items they could not produce on their own farms. If the farmer had products left after trading, they would take it to a market and sell it directly to consumers. This was the beginning of farmers markets in the United States. In 2002, the Farmers Market Promotion Program was added to the Farm Bill to provide federal support for farmers markets for the purpose of strengthening direct producer to consumer marketing channels. Farmers markets continue to grow in popularity because customers appreciate the quality of local, in-season food available.
Suggested Book
On the Farm, At the Market by G. Brian Karas
Take a behind-the-scenes tour of three different farms where food is locally grown, harvested, and sold at the market. This book illustrates the journey of vegetables, cheese, and mushrooms as they travel from the farm to your fork.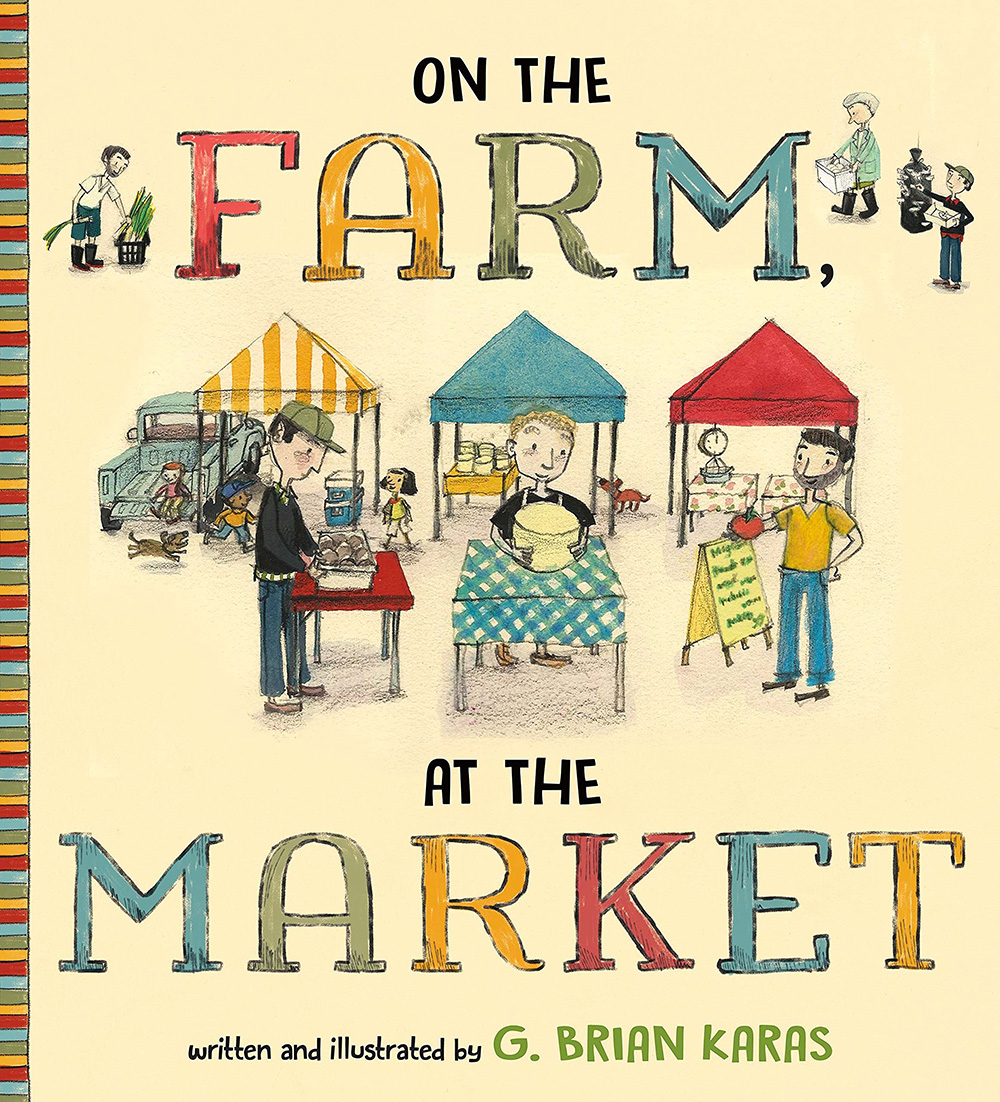 Crop Commercial
Background Agricultural Connections
Nearly all the food we eat each day comes from either a plant or animal. Most of these plants and animals were grown or raised on farms. Animals raised on a farm are collectively called livestock. The milk we drink and use to make dairy products such as cheese, yogurt, and ice cream is usually produced by cows. Eggs are typically produced by chickens. Meat is provided by cattle, pigs, sheep, chickens, and turkeys. Farmers also grow plants that are used for food, including grains such as wheat or rice as well as various types of fruits and vegetables.
Suggested Book
Farming by Gail Gibbons
Each season in this book brings to life a new chore or activity on the farm. Farming shows real-life activities and chores on a farm that produces crops and food.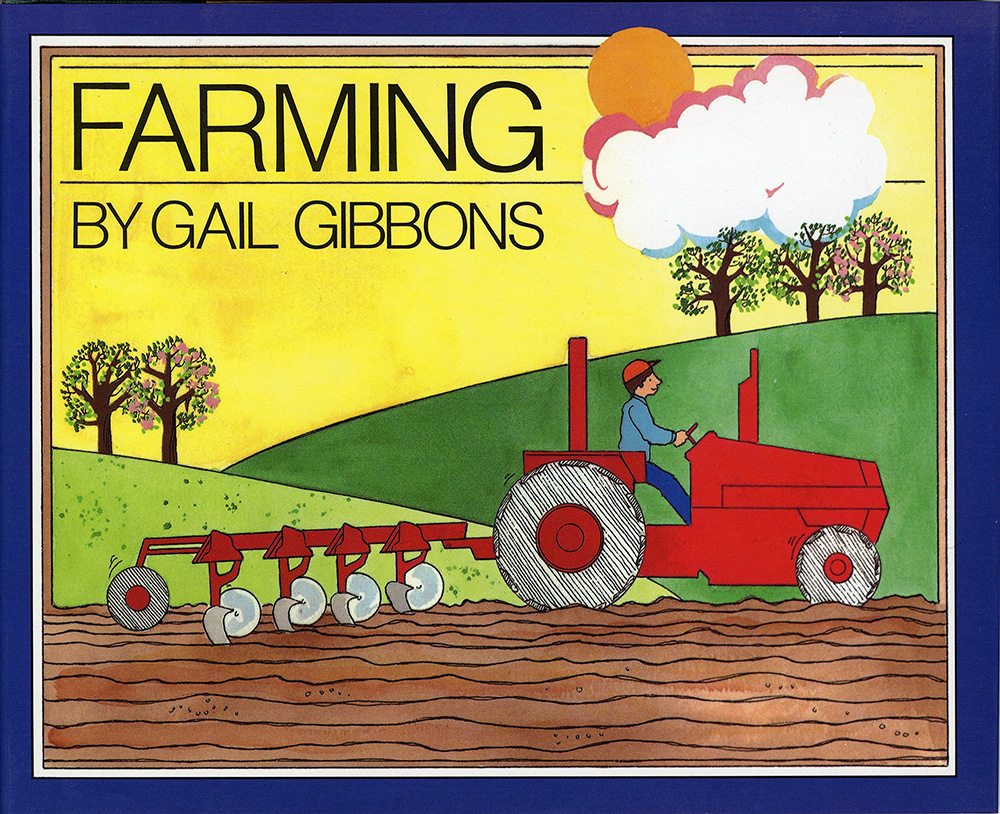 Produce Poster
Background Agricultural Connections
The Dietary Guidelines for Americans promotes the importance of a healthy eating pattern to maintain health and reduce the risk of disease. Everything you eat and drink—the food and beverage choices we make day to day and over our lifetime—matters. By eating a variety of foods from each food group, we give our bodies what they need to be and stay healthy. Start with small changes to make healthier choices you can enjoy.
The MyPlate logo serves as a colorful visual reminder that a person should eat foods from the five food groups each day. It is important to eat a variety of healthy foods. Find your healthy eating style and maintain it for a lifetime. Try to make half your plate fruits and vegetables; focus on whole fruits; vary your veggies; make half your grains whole grains; move to low-fat and fat-free milk or yogurt; vary your protein choices; drink and eat less sodium, saturated fat, and added sugars; move at least 60 minutes each day (children 6-17 years old).
Suggested Book
Eating the Alphabet by Lois Ehlert
An alphabetical tour of the world of fruit and vegetables from apricot and artichoke to yam and zucchini.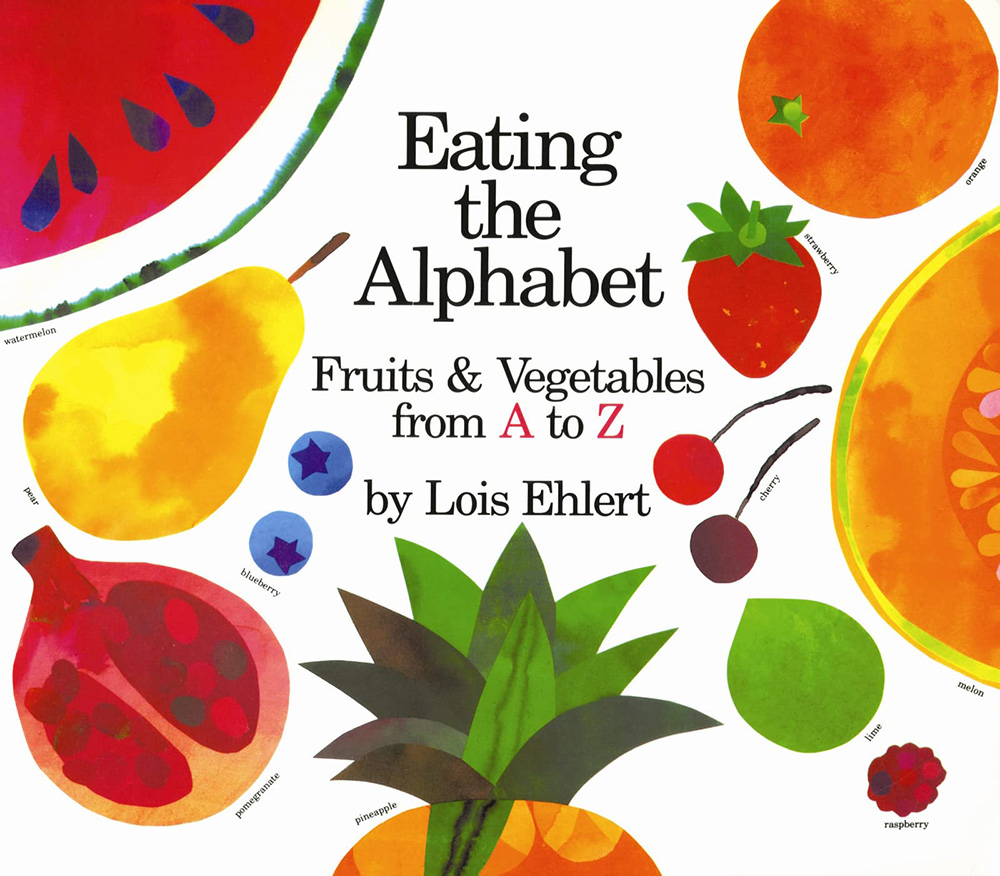 My Energy Cycle
Background Agricultural Connections
The five dietary food groups—fruits, vegetables, grains, protein, and dairy—are the building blocks for a healthy diet. Recommendations are set forth by the United States Department of Agriculture (USDA). Food group guidelines were first introduced in 1916. As our knowledge about healthy diets has increased, dietary recommendations, including caloric intake and essential nutrients, have evolved as well.
Food is fuel for our bodies. Our bodies need food for energy to grow, develop, and perform daily functions. Selecting foods from all five food groups is essential to our health. They provide us with a balanced diet that keeps our bodies functioning properly. Physical activity is also an essential part of a healthy lifestyle. Exercise helps prevent health problems, builds strength, and helps maintain a healthy body weight.
Suggested Book
Jack & the Hungry Giant Eat Right with MyPlate by Loreen Leedy
Yummy! Colorful images of fruits, vegetables, grains, dairy, and protein foods fill the pages of this picture book starring Jack of beanstalk fame. Fortunately, the friendly giant in this version of the story is happy to invite a guest for dinner. As they cook together, Jack learns about the food groups that are a part of a well-balanced meal.