Relevancy and Engagement
ny.agclassroom.org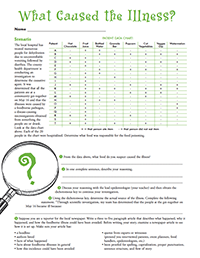 Food Safety from Farm to Fork: Mighty Microbes
In this activity, students, acting as epidemiologists, look at the facts of an outbreak and determine the source and cause of an illness that makes many picnickers sick. Interpreting data tables, classifying, and reading are incorporated into this investigative epidemiological mystery. This activity can supplement any lesson on food safety.
Time to Complete
Two 50-minute sessions
Materials
What Caused the Illness? student page, 1 per student
What Caused the Foodborne Illness? Dichotomous Key, 1 per student
Samples of newspaper articles
Procedures
Explain to the students that they will become epidemiologists and determine the cause of an illness that affected many people in a community. Have someone read the dictionary definition for "epidemiology" and discuss its meaning. Also, discuss that actual epidemiology cases are much more complex than the hypothetical case they are about to analyze.
As a class read the foodborne illness outbreak scenario on the What Caused the Illness? handout.
Discuss the terms "outbreak" and "dichotomous," as well as any others the students may find difficult. Create a class vocabulary list if necessary. Have student duos complete the activity as described on the student worksheet.
NOTE: Have newspaper articles handy for students to use as a guideline for writing their news article as described in the handout.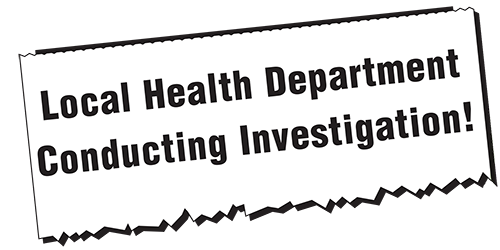 File, Map, or Graphic
Author
California Foundation for Agriculture in the Classroom
Sources
This activity was sponsored by the Alliance for Food and Farming and the California Beef Council
Lessons Associated with this Resource