Grants
Conference Scholarship
New York Agriculture in the Classroom Scholarship
Conference Scholarships Available
New York Agriculture in the Classroom is proud to be the state host for the 2022 National Agriculture in the Classroom Conference in Saratoga Springs. It is an honor to welcome teachers from across the country to our beautiful state, showcasing the beauty and diversity of New York's agriculture.
New York Agriculture in the Classroom wants to support your professional development at the premier conference about teaching through a lens of food and agriculture. Teachers from across the state will be selected and supported by New York Agriculture in the Classroom for a full conference scholarship. Teachers from across the country will gather to learn from skilled presenters, engaging keynote speakers, and from one another.
Our hope is to inspire and expose as many teachers as possible to the many ways of including agriculture in our schools. We hope to support you in your food system education endeavors through this scholarship while building your network and community of teachers also using food and agriculture in their classrooms.
The National Agriculture in the Classroom Conference will be held June 28-July 1, 2022 in Saratoga Springs, NY. Learn more about the conference, preview tour experiences, and see what's in store for this uniquely New York conference.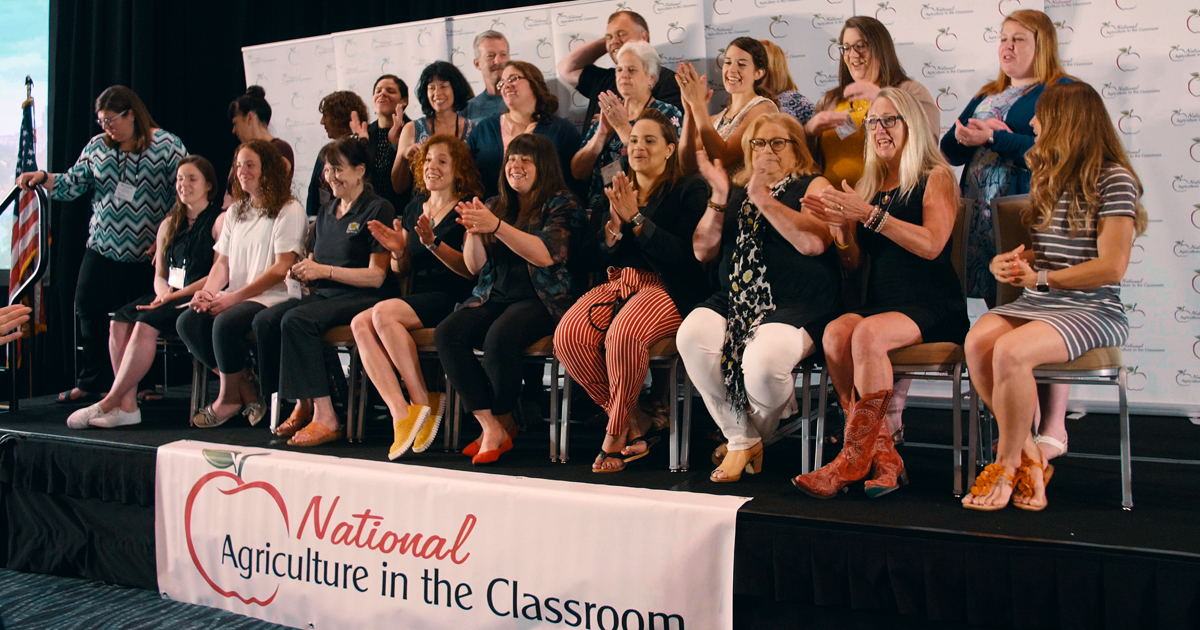 Included in the scholarship
National Agriculture in the Classroom Conference registration

Full conference registration includes full access to conference workshops, keynote speakers, traveling workshops, and all meals except Wednesday dinner.

Double occupancy hotel accommodations
Up to 28 hours of CTLE professional development credit
Additional teacher and classroom resources from New York Agriculture in the Classroom
Connections and community building opportunities amongst all New York teachers
Total scholarship value is over $900.
Please note: Travel to and from Saratoga Springs is not included in the scholarship
Eligibility:
New York State certified Pre-K through 12 teachers; all subject areas

Certified agriculture educators are not eligible for this scholarship

Currently teaching in a New York State school
Planning to teach in the 2022-23 school year
University professors teaching pre-service teachers
County Cornell Cooperative Extension Educators leading Agriculture in the Classroom programming
Interest in finding inspiration and the increased ability and frequency of teaching about and through agriculture
Commitment to identifying resources to integrate agriculture in core content and instruction during the formal school day
Selection:
60 teachers will be selected based upon the merit of their application

Applications will be reviewed on a rolling basis.

It is suggested to submit your application early
Awarded teachers should expect to be present for the entire conference duration, arriving Tuesday, June 28 and departing on Friday, July 1 at 1 pm
Scholarship winners will receive a special code to register for the conference
Application
Applications will not be accepted after 11:59pm on Monday, April 18, 2022. You will not be able to save your application if you close out of the window. It is recommended that you write your responses in a separate document and copy and paste in the online application when you are ready to submit.
National Agriculture in the Classroom Scholarship Recipients
For additional information about the scholarship, please contact Katie Carpenter at nyaitc@cornell.edu.
---