Programs
Virtual Field Trips
Visit the Farm from your Classroom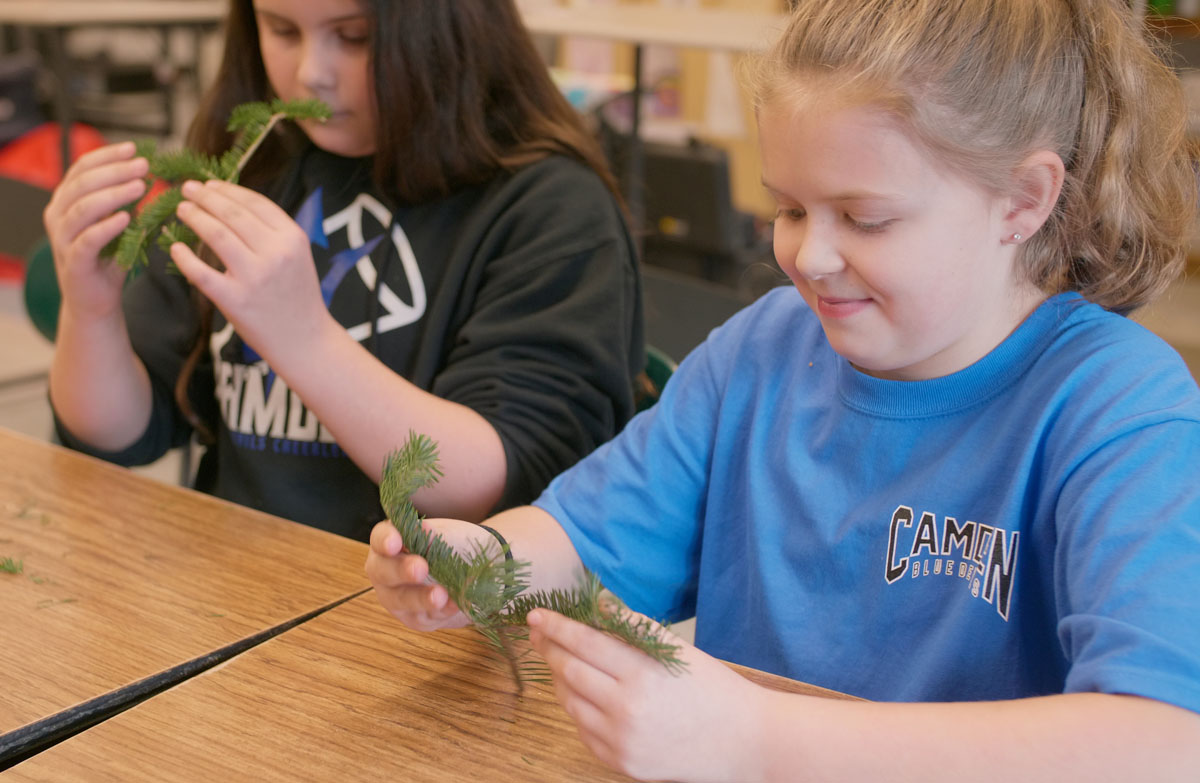 Food and agriculture experiences come to life for students during farm visits, and now an opportunity to give a look behind the barn doors is more accessible than ever with a virtual field trip.
With field trip and transportation funding becoming more scarce every school year, you can still give your students an interactive look at farms and food-related industries. Live virtual field trips are engaging because students will have the chance to ask the farmers questions in real time. Experiences will be developed for grades Pre-K through 12, and each individual field trip description will include the grade levels appropriate for an experience.
Classroom Requirements
Device connected to the internet
Webcam, microphone, and speakers
Access to Zoom

Work with your school's IT staff to ensure these sites are not blocked
Before your Virtual Field Trip
Inquiry Box
Prior to your virtual field trip you will be shipped an Inquiry Box to help trigger the curiosity of students. The Inquiry Box will hold four to six items that may include a tool used on the farm, products that are essential to animal or plant health, a farm or food by-product, samples, and more. None of the items will come with a description, and all of the items will be discussed, viewed, or demonstrated during the virtual field trip.
Strategies to Consider with your Inquiry Box:
Schedule an unboxing to build anticipation
Students select an item, create a hypothesis of its use or function, research, and present findings to the class
Place the items around the room and students move in stations to examine each item and hypothesize it's function
Write a question about one or more item to ask the farmer
During the field trip, students can check off which items they see, sharing locations or context of each item during your debrief
Upcoming Virtual Field Trips
Exciting new virtual field trip opportunities are in the works! Check back here for updates and more information.
Tiashoke Farm
November 28, 2022
10:00 am
40 minutes
Pre-K through 12th Grade
How do you get the "cheese" in mac and cheese? It starts at a dairy farm! Meet the Ziehm family as we tour Tiashoke Farm and in 40 minutes students will learn about the life of a dairy cow, meet the calves on the farm, and see how milk is produced. The milk produced on Tiashoke Farm is processed into some of the world's best cheddar cheese. This virtual field trip will be dairy exciting from beginning to end!
Longfellows Restaurant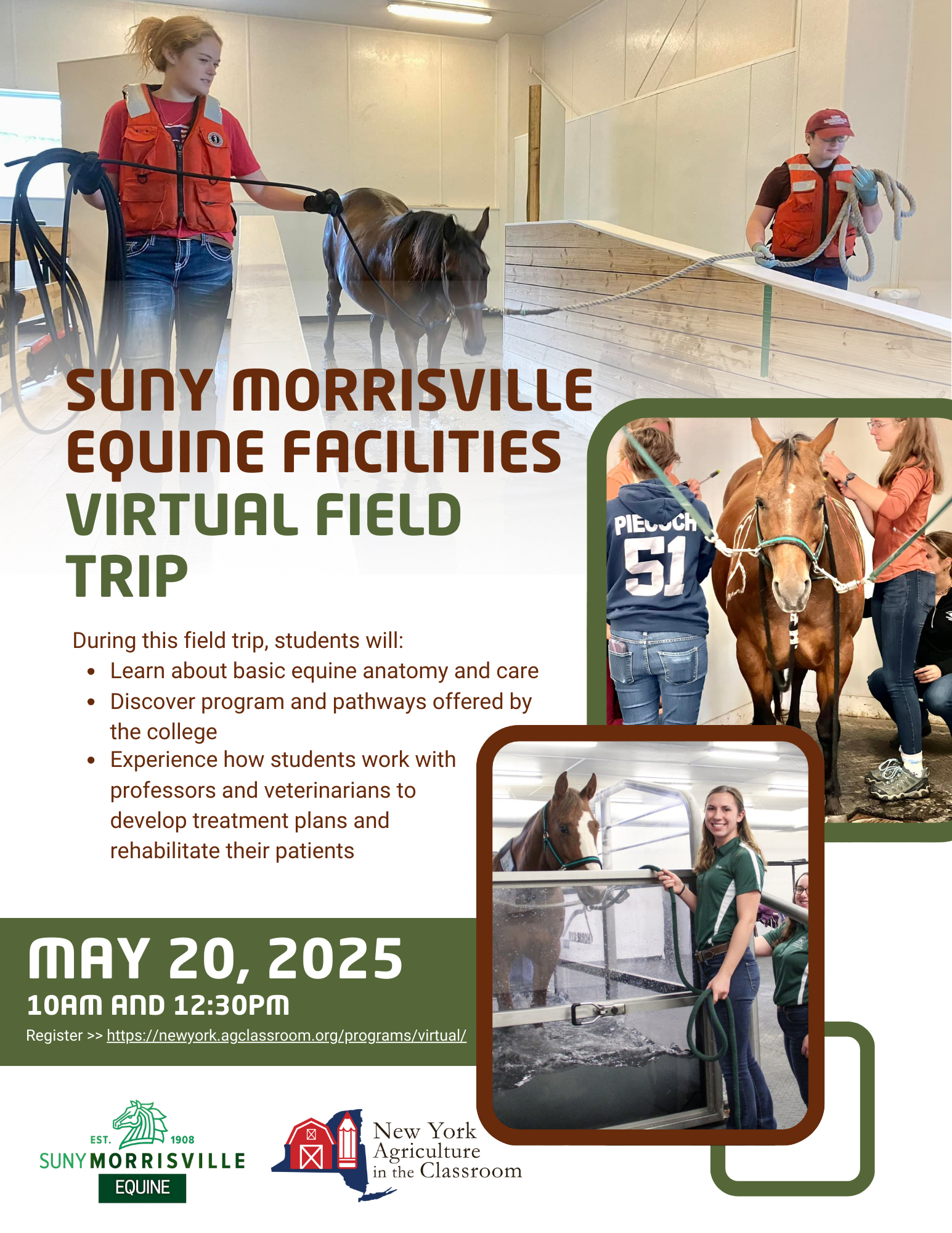 November 2, 2022
10:00 am
40 minutes
Open to Pre-K through 12th Grade
Join us in Saratoga Springs in the Capital Region as Chef Kane Jilek cooks his award-winning macaroni and cheese recipe. Through the tour, Chef Kane will share about career pathways in the culinary arts, how professional chefs plan and develop new recipes, and give tips on cooking dishes with dairy products. At the conclusion of the experience, students will gain an appreciation for the culinary arts and have a knowledge on concepts on developing a culinary masterpiece.
Ganondagan's White Corn Virtual Field Trip
November 17, 2022
10 am and 12:30 pm
40-minute duration
Open to grades 3-12
White Corn is grown from carefully managed (within the Haudenosaunee communities) non-GMO, heirloom seeds which are a vital foundation for food sovereignty and are the basis for sustainable, healthy agriculture. Ganondagan's White Corn Project produces three (consumable) White Corn products, Hulled Corn, Roasted Corn Flour and White Corn Flour.
An integral part of the Project's mission is to restore farming by encouraging Haudenosaunee farmers to grow White Corn and to increase consumption of this culturally significant food especially within Indigenous communities.
Ganondagan's White Corn Project engages with Indigenous and non-Native communities sharing Haudenosaunee culture through hands-on educational programming and events focusing on Indigenous food.
The project's original founder, John Mohawk (Seneca) whose goal it was to encourage Native farmers to stay on their land and continue growing Iroquois White Corn, believed bringing this important Indigenous food back into Haudenosaunee people's daily diets would greatly improve their health and cultural well-being.
In this 40-minute virtual field trip, students taught by members of the Seneca Nation of Indians, will learn about the cultural significance of White Corn and how it is planted, harvested, and processed and used for a variety of dishes.
Inquiry boxes will be provided for the first 100 classrooms that register by November 11, 2022.
---