Programs
Grow-NY Youth Competition
Calling all youth food system and technology entrepreneurs!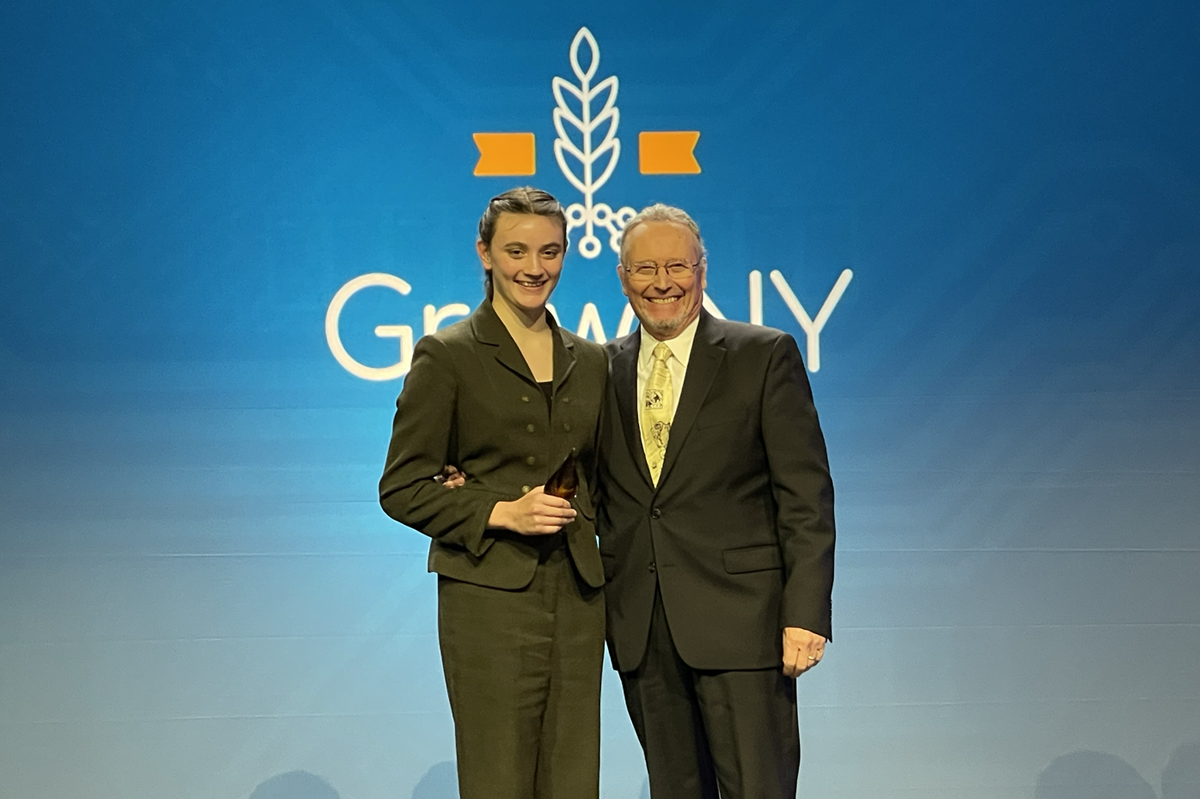 SAVE THE DATE
November 15-16, 2022
Syracuse, New York
Youth Entrepreneurs in food and agriculture are encouraged to participate in the Grow-NY Youth Competition
In partnership with Grow-NY, Cornell University, NYS 4-H, New York FFA, and New York Agriculture in the Classroom, we are pleased to share an exciting youth opportunity to build businesses in New York State.
Our youth are the next generation of business developers, agriculture, food, and technology leaders. With the hope of inspiring and investing in the future of food, select middle and high school youth will be chosen to attend the 2022 Grow-NY competition. Outstanding students will be selected to pitch their business idea during the competition to a panel of youth judges.
The Grow-NY competition will take place November 15-16, 2022 in Syracuse, NY.
Youth selected to attend the competition will have their competition registration paid for by Grow-NY.
Information about your current business plan or business idea will be required to be considered for this experience. One winner will be selected amongst the pitches by a panel of judges. The top pitches will be awarded a cash prize.
Application Information
Applications are due on October 21, 2022.
Eligibility
New York State youth ages 12-18 enrolled in middle or high school are eligible to apply, including public, private, and home schools.
Prizes
First prize:

$2,000 (Sponsored by Cornell Cooperative Extension - Cornell University).

Second prize:

$1,000 (Sponsored by Taste New York, New York State Department of Agriculture and Markets, and Broome County CCE Store).

Third prize:

$500 (Sponsored by New York Agriculture in the Classroom).

Fourth Prize:

$500 (Sponsored by NYS 4-H).

Fifth and Sixth Prizes:

Business development planning sessions with Economic Development Specialists from CCE Broome, Oneida, and Sullivan Counties.

Additional Prize for Food Products:

Product development assistance from a nationally recognized food engineer and scientist, Dr. Bruno Xavier, Associate Director of the Cornell Food Venture Center, Cornell AgriTech. Dr. Xavier will offer help in bringing your product to the shelf and it will be highlighted and sold in a Taste NY Store.
Project-Based Learning
This optional project-based learning experience can be used to help implement the Grow-NY Youth Competition concepts in your classroom or club.
---