Programs
Schoolyard Sugaring
A Maple Syrup Contest
New York Agriculture in the Classroom, in partnership with the New York State Maple Foundation, presents the first of its kind maple syrup contest for classrooms across the state. Students will experience the process of collecting sap, learn the steps to boiling the sap into maple syrup, and submit their product for judging against other schools.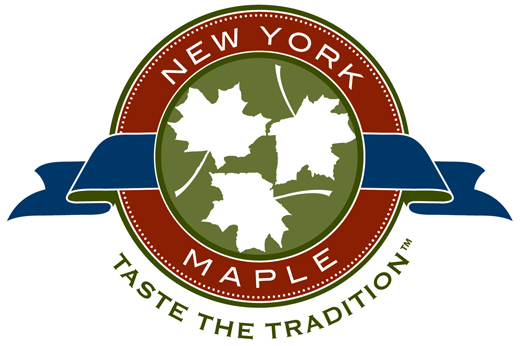 Eligibility
Pre-K through 12th grade classes in New York State, in their respective divisions. Multiple classrooms from the same school are eligible. FFA chapters, home school groups, and private schools are invited to participate.
Divisions
Elementary School, Middle School, & High School
Contest Information
Making Maple Syrup
Review the Contest Procedures and the judging rubric to learn more about the contest and the criteria for scoring the syrup.
Maple Starter Kits will again be available! The first 30 classrooms to request this resource will receive a free starter kit with a value of $120. Teachers who received a kit previously will not be eligible for a full kit, but can request 10 new sap collection bags.
This kit will include:
10 Blue Sap Bags
10 Galvanized Sap Bag Holders
10 7/16" Hookless Aluminum Spouts
1 7/16" Titanium Tapping Bit
1 Syrup Hydrometer
1 Stainless Steel Hydrometer Test Cup
This will provide all the essential items you will need to tap trees and collect sap this year, and many years to come.
Contest Registration
The Schoolyard Sugaring Contest is closed for the 2022-2023 school year. Registration for the 2023-2024 school year will open in the winter.
Prize
New York Agriculture in the Classroom and the NYS Maple Foundation will provide the following prizes in each division:
1st Place - $250
2nd Place - $100
3rd Place - $50
Photography Contest
The photography contest will be accepting submissions from individual students and educators of their Schoolyard Sugaring experience. Each student is eligible to submit up to five images.
Images will be evaluated from each grade level division. The winning image from each division will earn the photographer a plaque and $50.
Lesson Connections
Teachers will be provided lessons and an engaging classroom book to pair with the contest. The materials will be grade-level appropriate.
Basic Maple Information
The links below will provide you with some basic knowledge about the science behind syrup production, and methods for boiling sap to syrup.
Questions
Please direct any questions you have about this contest to Jeremiah Best, jjb386@cornell.edu.
Explore the Past Winning Schools and Photographs
Check out the sweet submissions from the past winners of the Schoolyard Sugaring Maple Contest!
---