Programs
Educator Workshops
Agriculture in the Classroom Curriculum Trainings
Learn how to connect your existing curriculum with agriculture and infuse food and garden concepts into your lessons. Utilizing high-quality, hands-on agriculture lessons from across the country, these trainings will allow teachers to experience learning through agriculture and why it positively impacts student learning.
Trainings include:
CTLE professional development credit hours
Agriculturally accurate books for your classroom library
An experiential-learning based model for delivery
Kits, resources, and tools to teach the lessons
Your workshop may include one or more of the following lessons:
Students will evaluate food package labels, determine their meaning, and use the Claim, Evidence, and Reasoning model to determine the value of the label in relation to food production practices, nutrition, health, and food safety. Students will engage in critical thinking to recognize the impact of food package labels in relation to marketing, consumer perceptions of food, and farming practices.
Upcoming Workshops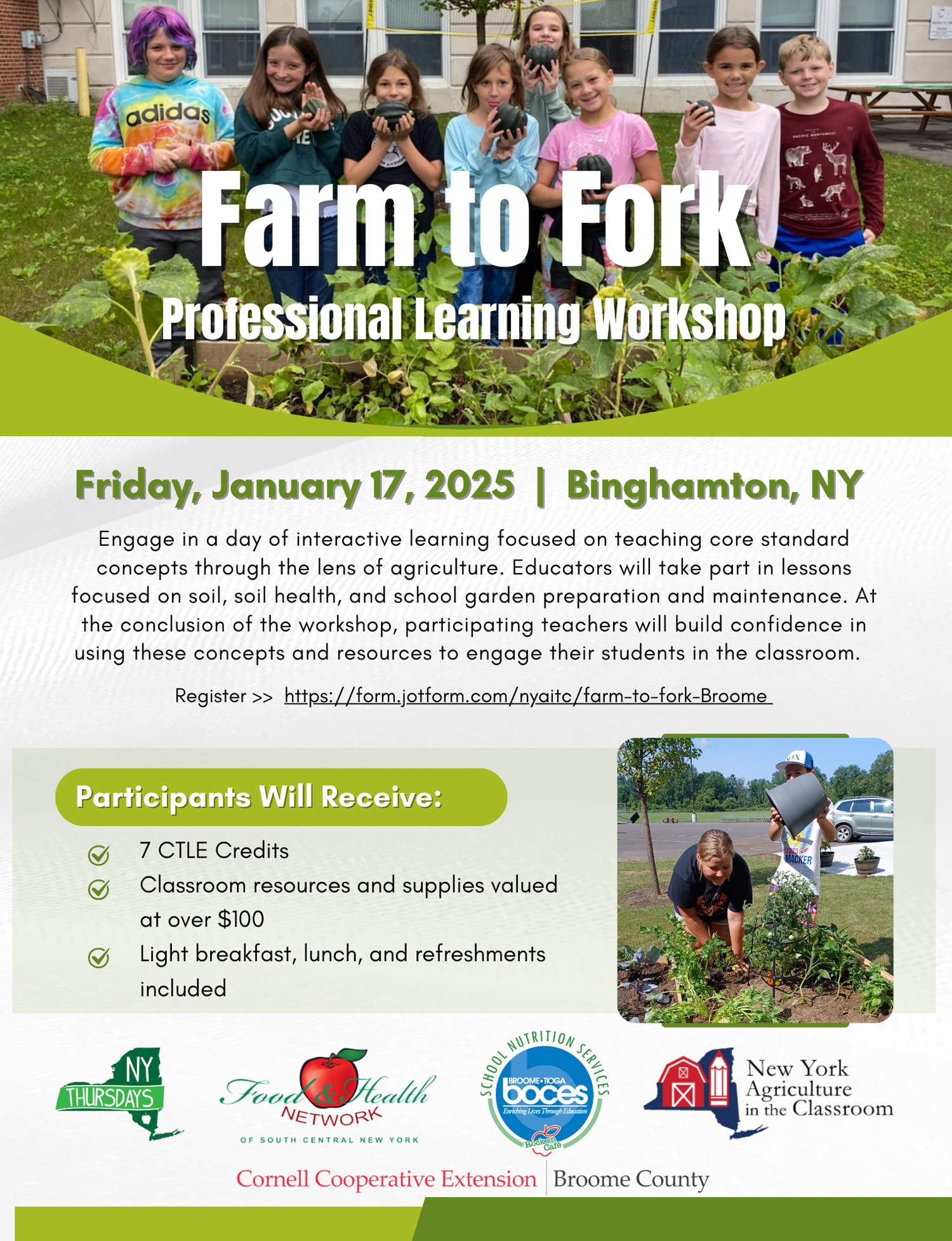 Timber: At the Mill
Virtual Professional Development
Thursday, January 20, 2022
3pm-5pm
Gutchess Lumber
Cortland, NY
The two-hour virtual professional development will take educators to Gutchess Lumber Company's sawmill in Cortland, NY to investigate how timber is sourced, handled, and milled into lumber. Throughout development participants will be given a tour of the mill, learn how processes in the timber industry can be used to teach Next Generation standards, speak with a veteran forester as the "professional in the field", and participate in a hands-on inquiry-based lesson.
Educators who participate in the virtual professional development will be sent a classroom kit of the lesson used in the experience for their classroom as well as receive two hours of CTLE credits. The development is at no cost to participants with a limit of 35 New York educators.
Gutchess Lumber Company was founded in 1904 by George Gutchess and is now led by the fifth generation of the Gutchess family. Gutchess Lumber specializes in harvesting and milling hardwood timber which is sourced from forests in the northeast and milled at sawmills in New York and Pennsylvania. Lumber produced at these mills are sold domestically and internationally. The company is proud of its use of sustainable best practices to ensure the health of the forests and ecosystems in which they work.
To develop a deeper understanding of the timber industry with your students, take our virtual field trips to a forest tract on January 13 and mill tour on January 20. Educators can register their classrooms for the virtual field trips here.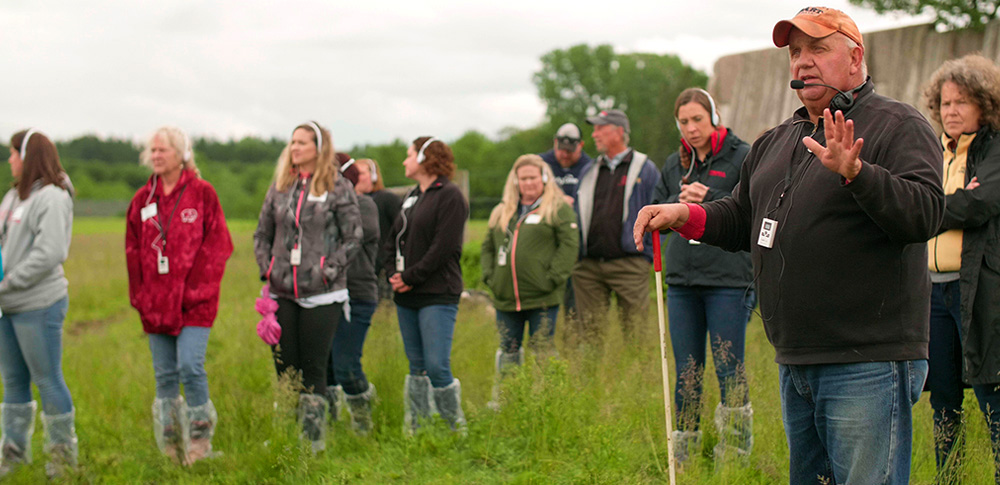 Interested in an educator workshop in your area?
If you are interested in scheduling a workshop or would like more information, contact us at NYAITC@cornell.edu.
---