Programs
Educator Workshops
Agriculture in the Classroom Curriculum Trainings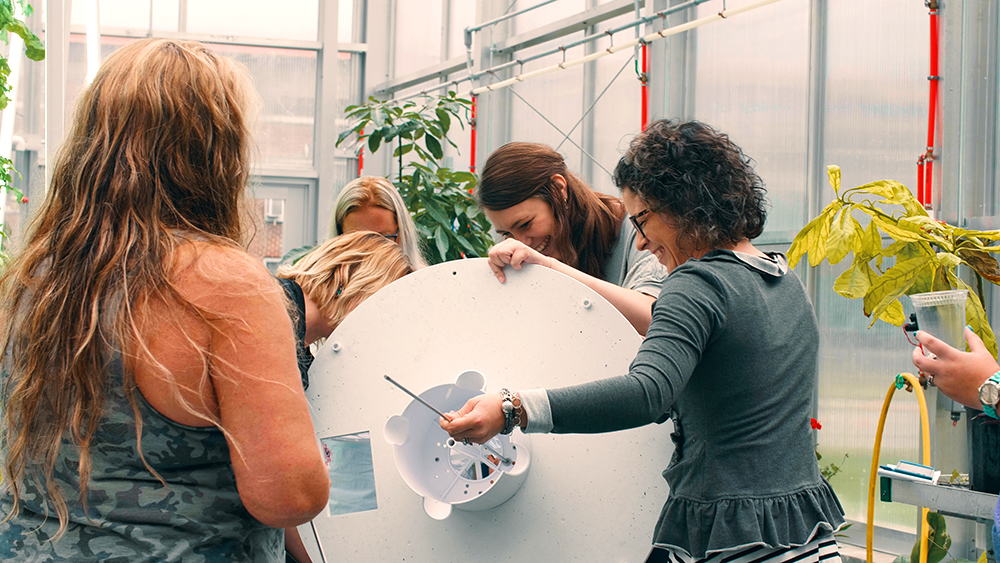 Learn how to connect your existing curriculum with agriculture and infuse food and garden concepts into your lessons. Utilizing high-quality, hands-on agriculture lessons from across the country, these trainings will allow teachers to experience learning through agriculture and why it positively impacts student learning.
Trainings include:
CTLE professional development credit hours
Agriculturally accurate books for your classroom library
An experiential-learning based model for delivery
Kits, resources, and tools to teach the lessons
Upcoming Workshops
Livingston County Dairy in the Classroom Educator Workshop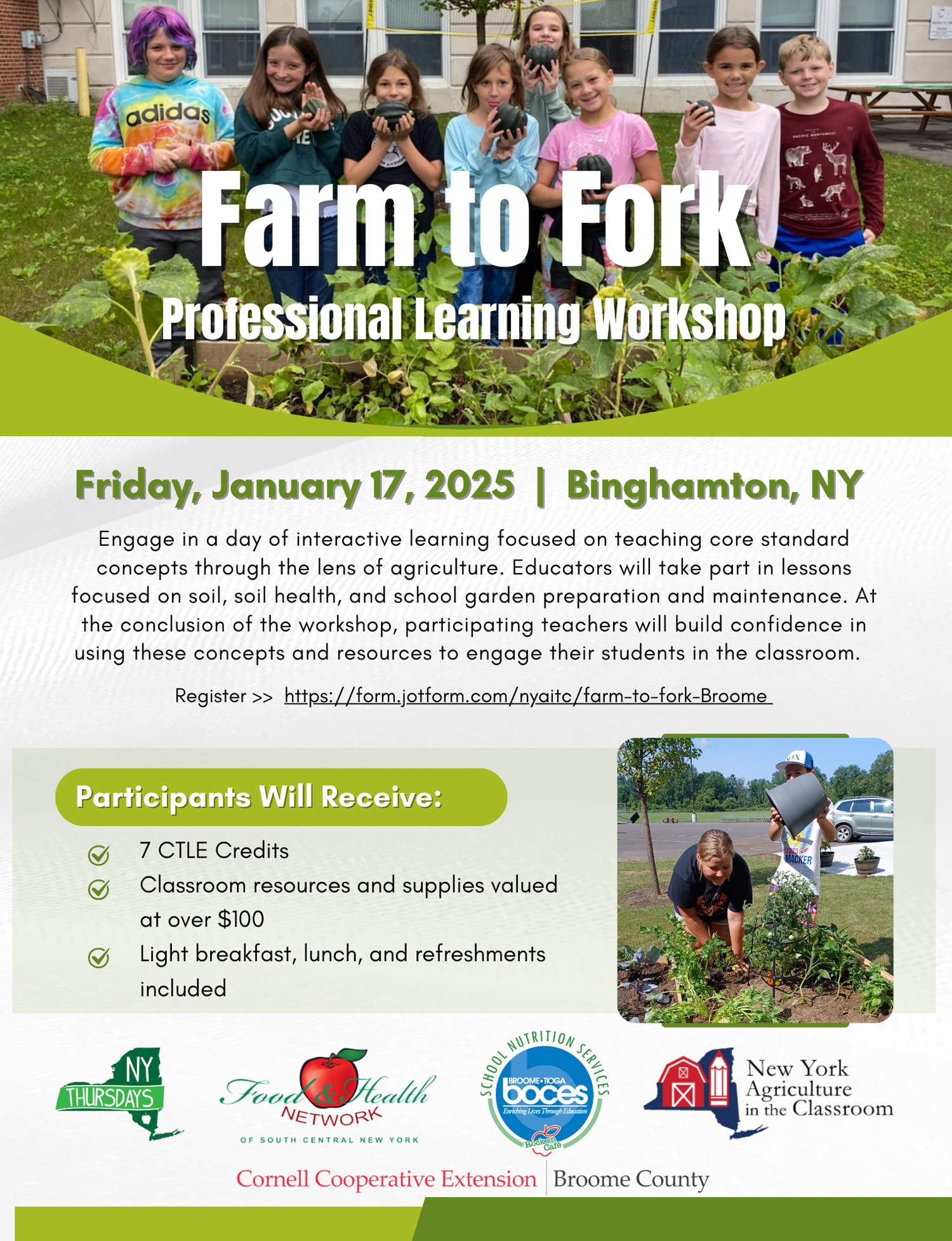 Friday, October 6, 2023
8:00 am - 3:15 pm
Noblehurst Farms
Pavilion, New York
In this full-day professional workshop at Noblehurst Farms, teachers will engage in multiple hands-on lessons, tour the working dairy farm, learn how the farm uses waste products to generate energy from anaerobic digester for the farm and community, and gain cheesemaking experience. At the conclusion of the tour, an optional tour to Worm Power, a local large-scale composting and vermicomposting facility, is offered.
Creating Healthy Schools and Communities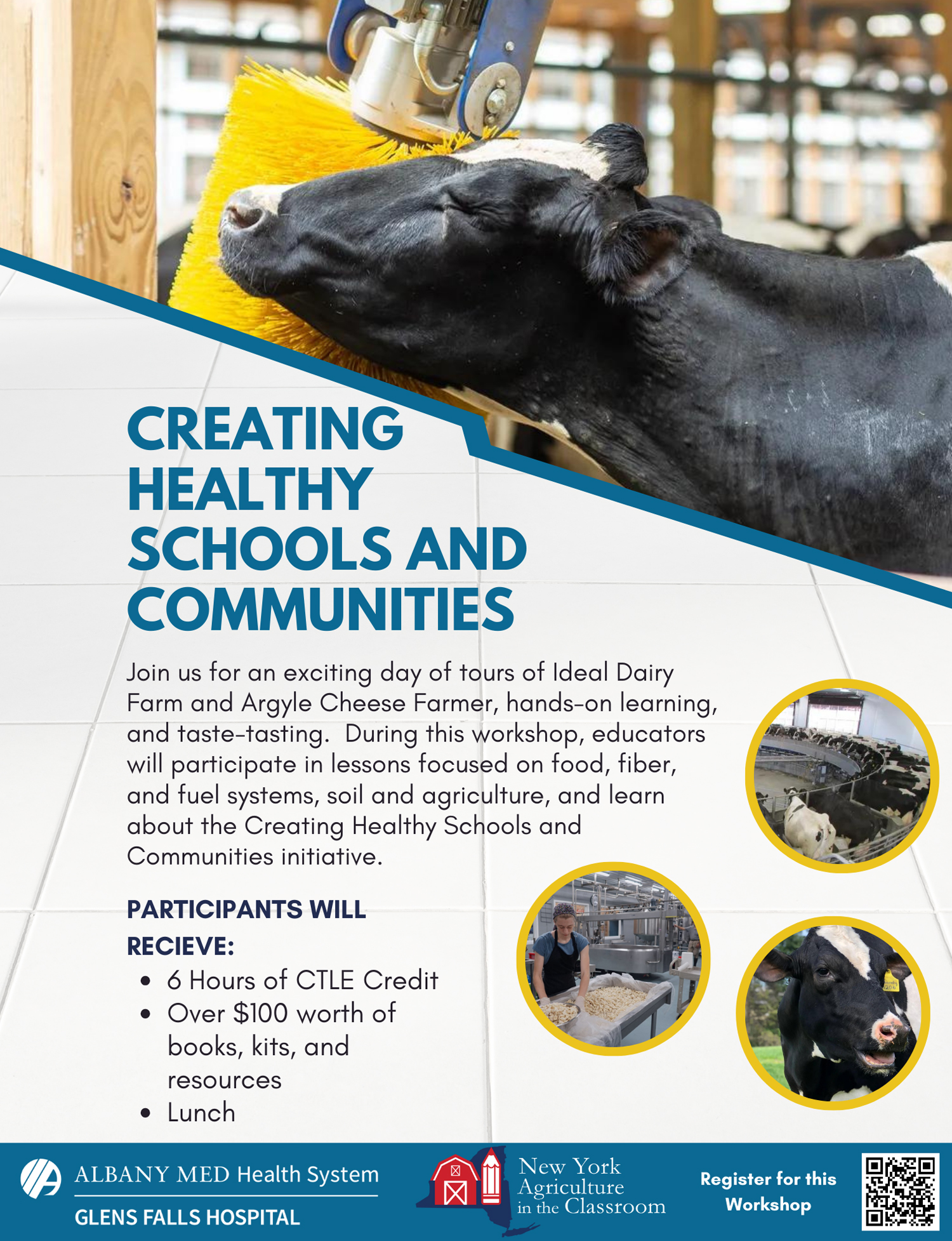 Thursday, October 19, 2023
8:00 am – 3:15 pm
Ideal Dairy
Hudson Falls, New York
Engage in a day of interactive learning focused on teaching core standard concepts through the lens of agriculture. Educators will participate in lessons focused on food, fiber, and fuel systems, soil and agriculture, and learn about the Creating Healthy Schools and Communities initiative administered through the Glens Falls Hospital system.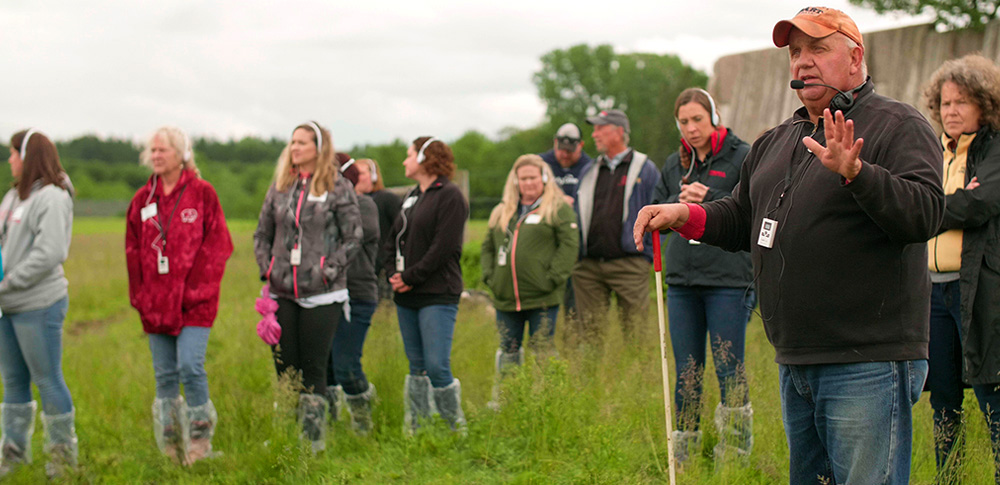 Interested in an educator workshop in your area?
If you are interested in scheduling a workshop or would like more information, contact us at NYAITC@cornell.edu.
---