Programs
Educator Workshops
Agriculture in the Classroom Curriculum Trainings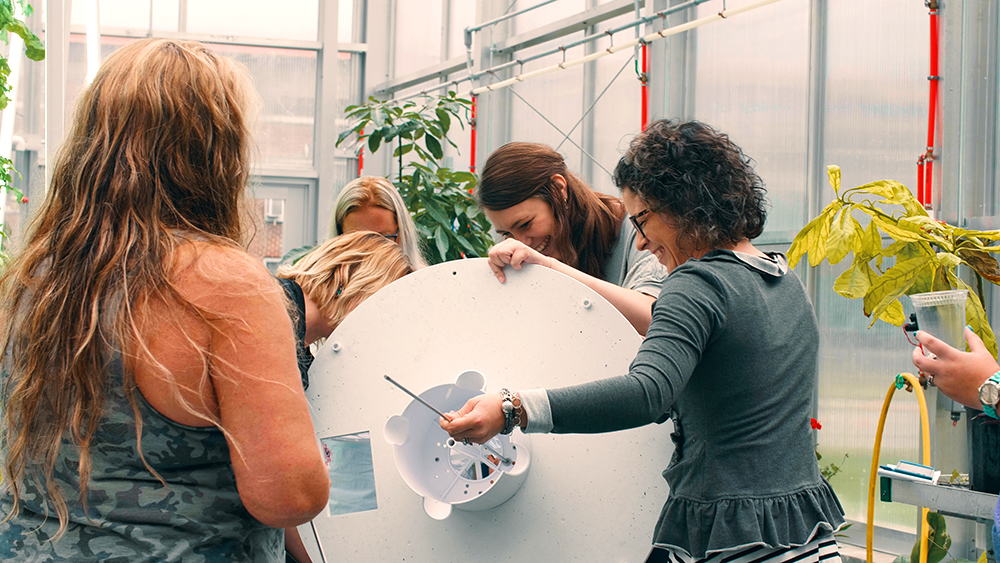 Learn how to connect your existing curriculum with agriculture and infuse food and garden concepts into your lessons. Utilizing high-quality, hands-on agriculture lessons from across the country, these trainings will allow teachers to experience learning through agriculture and why it positively impacts student learning.
Trainings include:
CTLE professional development credit hours
Agriculturally accurate books for your classroom library
An experiential-learning based model for delivery
Kits, resources, and tools to teach the lessons
Your workshop may include one or more of the following lessons:
Students will evaluate food package labels, determine their meaning, and use the Claim, Evidence, and Reasoning model to determine the value of the label in relation to food production practices, nutrition, health, and food safety. Students will engage in critical thinking to recognize the impact of food package labels in relation to marketing, consumer perceptions of food, and farming practices.
Upcoming Workshops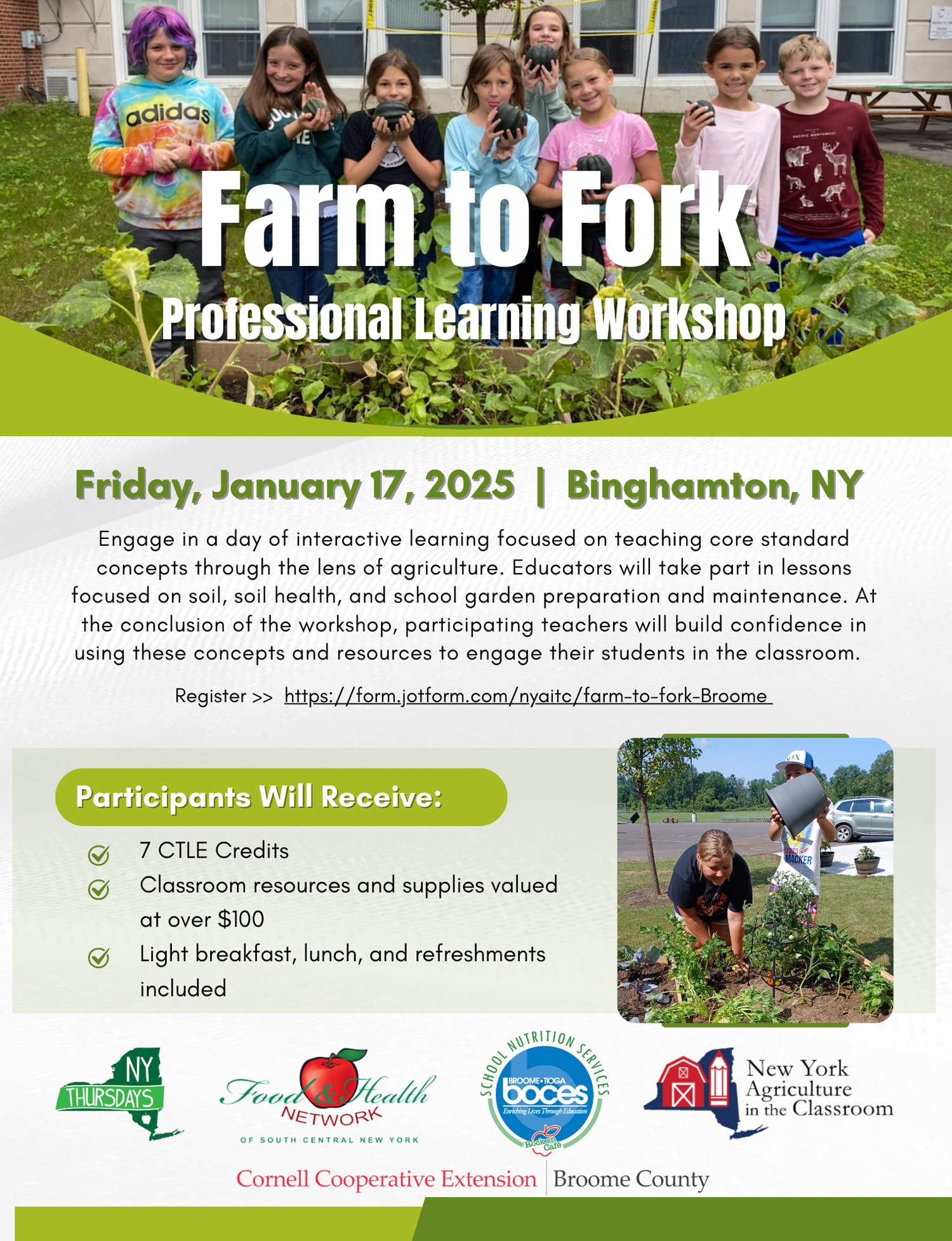 Aquaculture: Going Below the Surface
Widow's Hole Oyster Farm
October 4, 2022
3:00-5:00 pm
Grade 2 – 12 Teachers
No Cost
The two-hour virtual professional development will help educators understand how aquatic ecosystems can be changed over time and how humans can depend on these ecosystems as a protein source. Through the experience, educators will tour a Long Island fish market, develop their teacher network, identify resources for their classrooms, gain an understanding of the concepts of ecosystem rehabilitation, and learn about food safety and industry standards while cooking along with a chef. The development will conclude with a STEM experience that can be applied and modified for all grades. Two hours of CTLE credits will be available.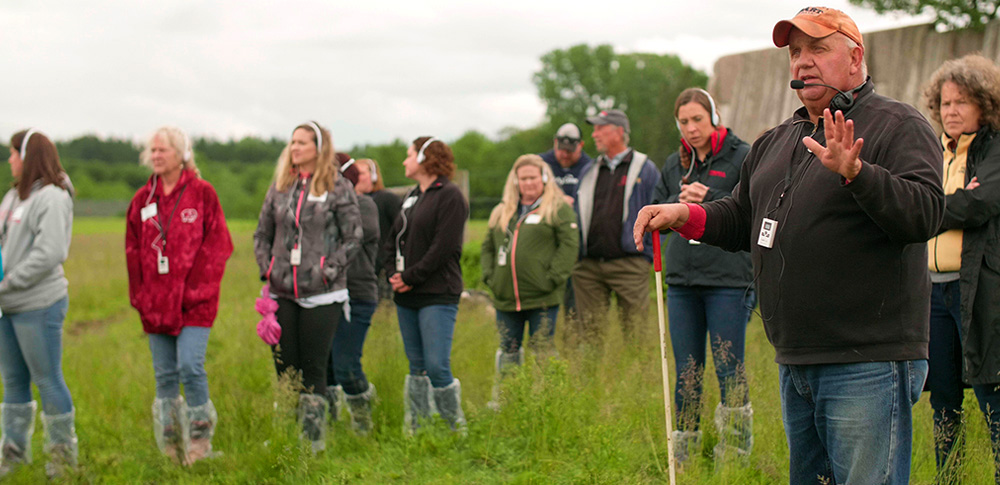 Interested in an educator workshop in your area?
If you are interested in scheduling a workshop or would like more information, contact us at NYAITC@cornell.edu.
---