Programs
Agricultural Literacy Week 2020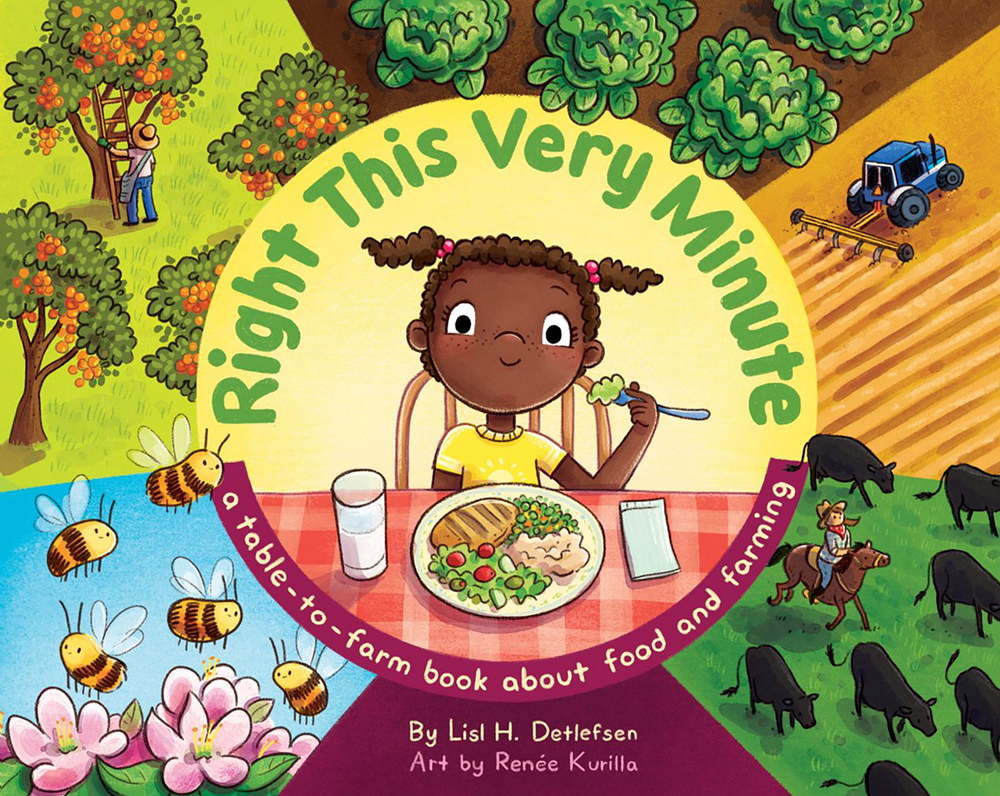 Right This Very Minute
We are often hungry "right this very minute" throughout the day for breakfast, or lunch, or a snack. But do you we ever think about what farmers are doing "right this very minute" to ensure we have safe, nutritious and delicious foods when we want them? Right This Very Minute: A table-to-farm book about food and farming connects the foods we find ourselves wanting during the course of a day to the work farmers are doing every day to grow, raise and produce our food. This book will take students on an explorative journey to trace the food on their plate back to its source- the farmer.
Contributing nearly $2.4 billion to the state gross domestic product and covering approximately 7.3 million acres, agriculture is vital to New York State. We are excited to feature a book that displays the unique markets and diversity that encompasses many aspects of New York's agriculture while also focusing on food production and how consumers contribute to agriculture.
Right This Very Minute: A table-to-farm book about food and farming highlights the story of agriculture with vivid illustrations and a community-centric storyline. Students will understand the importance of agriculture as an economic driver in communities across New York, and develop an awareness for where their food comes from and its journey.
Companion Lessons and Resources
If you would like to prepare your students for Agricultural Literacy Week or extend the learning afterwards in your elementary classroom, you can use the listed lessons and resources below.
Educator Resources
Lesson Plans
Books
Multimedia
Teacher Reference
Quizlet
Explore the vocabulary in Right This Very Minute using the Quizlet flash cards linked below. Students can learn the terms, test themselves, play a matching game, and more.

---