Resources
Still Growing Poetry Contest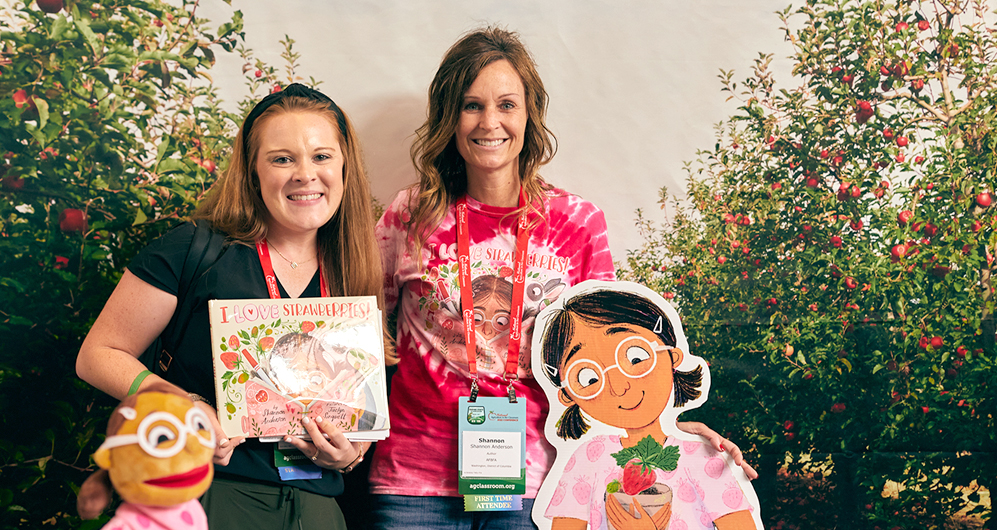 New York Agriculture in the Classroom is pleased to partner with the New York State Department of Agriculture and Markets to host the Still Growing Poetry Contest. While New York's agriculture industry navigates a time of great change, uncertainty, and challenges, there is also space for celebration of the incredible resiliency of the food system and the people who make food and agriculture move. This contest features the tenacity of the people, technology, and tools that are navigating New York into a future that is "still growing".
Students in grades 3-8 are invited to submit original works of poetry on the theme of "Still Growing". Students may take this theme in any direction they choose as they consider the topics of food, technology, the environment, or the future of New York agriculture to name a few ideas that could be covered in their poem. Winning student poets will be invited to read their work on stage during the National Association of State Departments of Agriculture (NASDA), a gathering that convenes all of the state departments of agriculture on shared goals and opportunities facing the food and agriculture communities. NASDA President and New York State Commissioner of Agriculture and Markets Richard Ball is hosting the national event in Saratoga Springs and is committed to open the conference featuring New York students sharing their vision of what it means to be "still growing" as part of the future of food and agriculture.
Eligibility and Contest Information
Students must in enrolled in grades 3-8 in a public, private, or homeschool in New York.
All entries must be the original work of the student and adhere to the theme of "Still Growing".
Poems may be in the style of your choice.
Entries should be no more than one paged typed.
Poems should be typed or written very neatly.
Poems should be typed and submitted through the online submission portal.
All entries are due Friday, September 16, 2022. Winners will be notified early in the week of September 19, 2022.
Winning students will be expected to attend and present their poem on stage at the opening session of the conference at 10am on Tuesday, September 27, 2022 in Saratoga Springs.
Travel expenses will be covered for the winning students and their accompanying adults.
Prizes
Winning students will receive:
A travel expense covered trip to the Saratoga Hilton in Saratoga Springs for the student and a caring adult.
$250 prize, with the intention to be used for an agriculture experience.
A classroom visit from State Commissioner of Agriculture Richard Ball to recognize the student, provide a special certificate, photos, and provide a signed book.
For program questions please contact Katie Carpenter at kse45@cornell.edu.
---