Programs
2022 Grow-NY Youth Competition

Cornell Cooperative Extension, New York Agriculture in the Classroom, and New York State 4-H hosted the second annual Youth Pitch Competition during this year's Grow-NY Food and Agriculture Business Competition. Seven youth participants from across NYS presented their innovative business pitches to a panel of judges for a chance to win a $2,000 prize to invest in their enterprise. Selected based on a competitive proposal process, the next generation of business developers, agriculture, food, and technology leaders engaged in this unique program. Faith Baker of Cincinnatus, NY was named as this year's winner for her creative idea of leasing her herd of Kunekunes, a small breed of domestic pig from New Zealand, to solar farms helping to clean up unruly grass and weeds around its solar panels for a more sustainable option to traditional methods.
Faith Baker said of her competition experience, "You must start with an innovative idea, but make sure it is grounded and feasible. Living on a farm and being surrounded by agriculture and entrepreneurship ignited my passion and led me to exploring Kunekunes. I look forward to growing my business and sharing my passion and knowledge about this lesser-known breed." Some of the Kunekunes Faith has bred are currently being utilized at the State University of New York Cortland where they are being used to help maintain the area around 2,443 solar panels that produce 1,118 Kilowatts of electricity. Faith plans to expand her business by growing her herd and exploring using the Kunekunes maintain orchards and vineyards.
Along with the chance to give their pitch on the youth stage, selected students were able to attend the Grow-NY Summit to watch pitches from the top food and agriculture startups, listen to a series of themed panels discussing some of the biggest challenges and opportunities facing the food and agriculture industry in New York, and network with an array of startups, incubators, economic development agencies, and small business partners.
The featured youth competition judges included Damali Wynter, Assistant Commissioner of the New York State Department of Agriculture and Markets; Andy Turner, Director of New York State 4-H Youth Development; Maureen Ballatori, CEO of 29 Design Studio Branding and Marketing; and youth judge Cristian Gilces, New York State FFA Reporter.
Victoria Giarratano, Assistant Director for Food Systems and Innovation, Cornell Cooperative Extension, said "It is imperative that we provide opportunities for all youth to be engaged in entrepreneurial experiences. Experiences like Grow New York, help to inspire young people to want to be engaged in food systems which ultimately helps to build a work-force pipeline to create a new generation of industry leaders".
Jenn Smith, Director, Grow NY Program, Center for Regional Economic Advancement, Cornell University said, "The Student Stage underlines the optimism that defines the Grow-NY Summit and the participating youth enliven the conversation about New York's agrifood system with their innovative mindset, fresh ideas, and infectious energy".
Grow-NY Youth Competition Winners
First Place - $2,000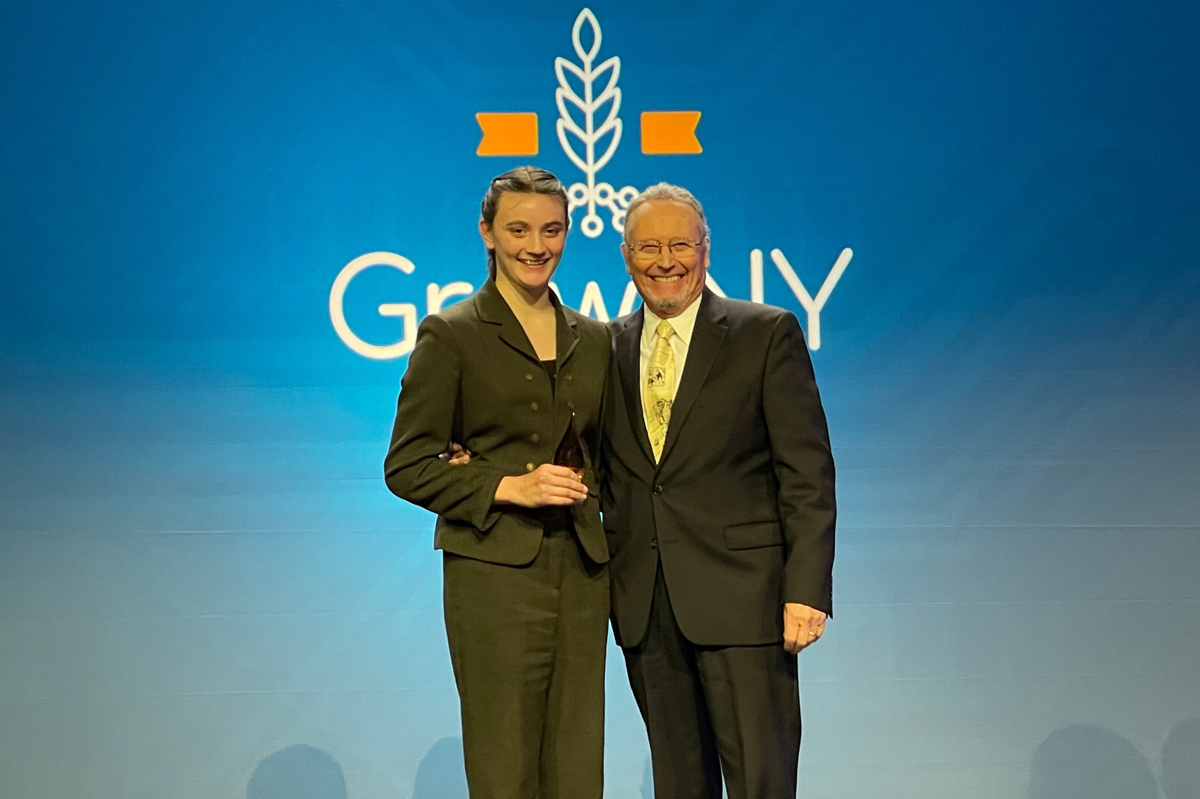 Provided by Cornell Cooperative Extension
Faith Baker, Grade 9
Baker Family Farm Cincinnatus, New York
Second Place - $1,000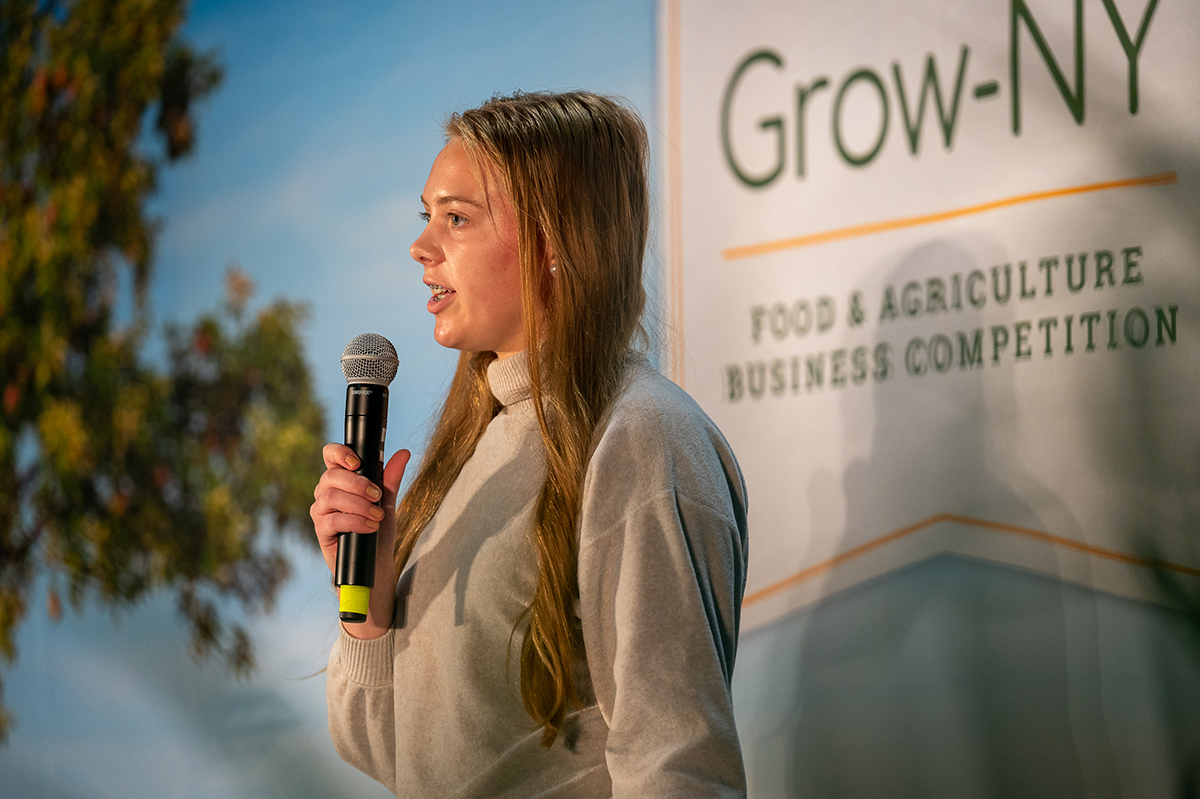 Provided by Taste NY
Emma Nagorny, Grade 11
Rock Dust Nutrient Infused Produce Johnson City, New York
Third Place - $500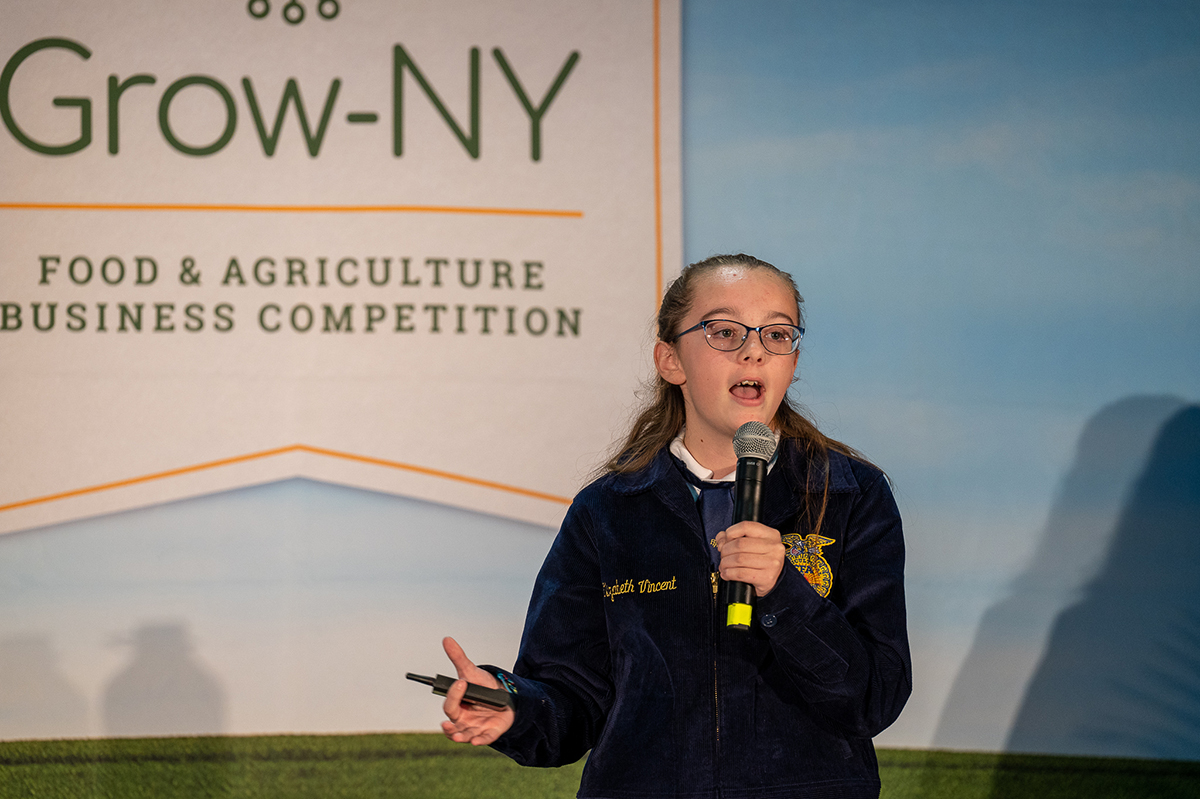 Provided by NYS 4-H and product development assistance from Cornell Food Venture Center, Cornell AgriTech
Elizabeth Vincent, Grade 8
Our Daughter's Farm Norwich, New York
Fourth Place - $500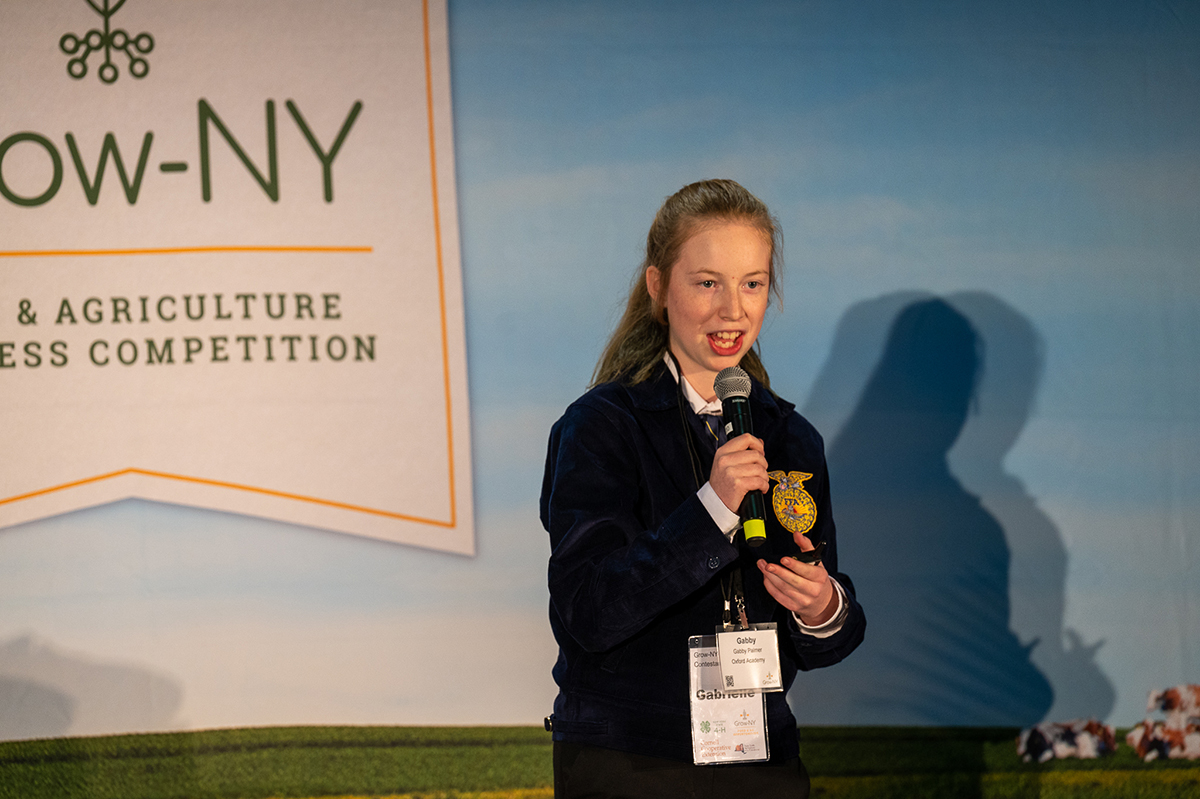 Provided by NYS Ag in the Classroom
Gabrielle Palmer, Grade 8
Hillside Mushrooms Oxford, New York
---