Programs
Agricultural Literacy Week 2023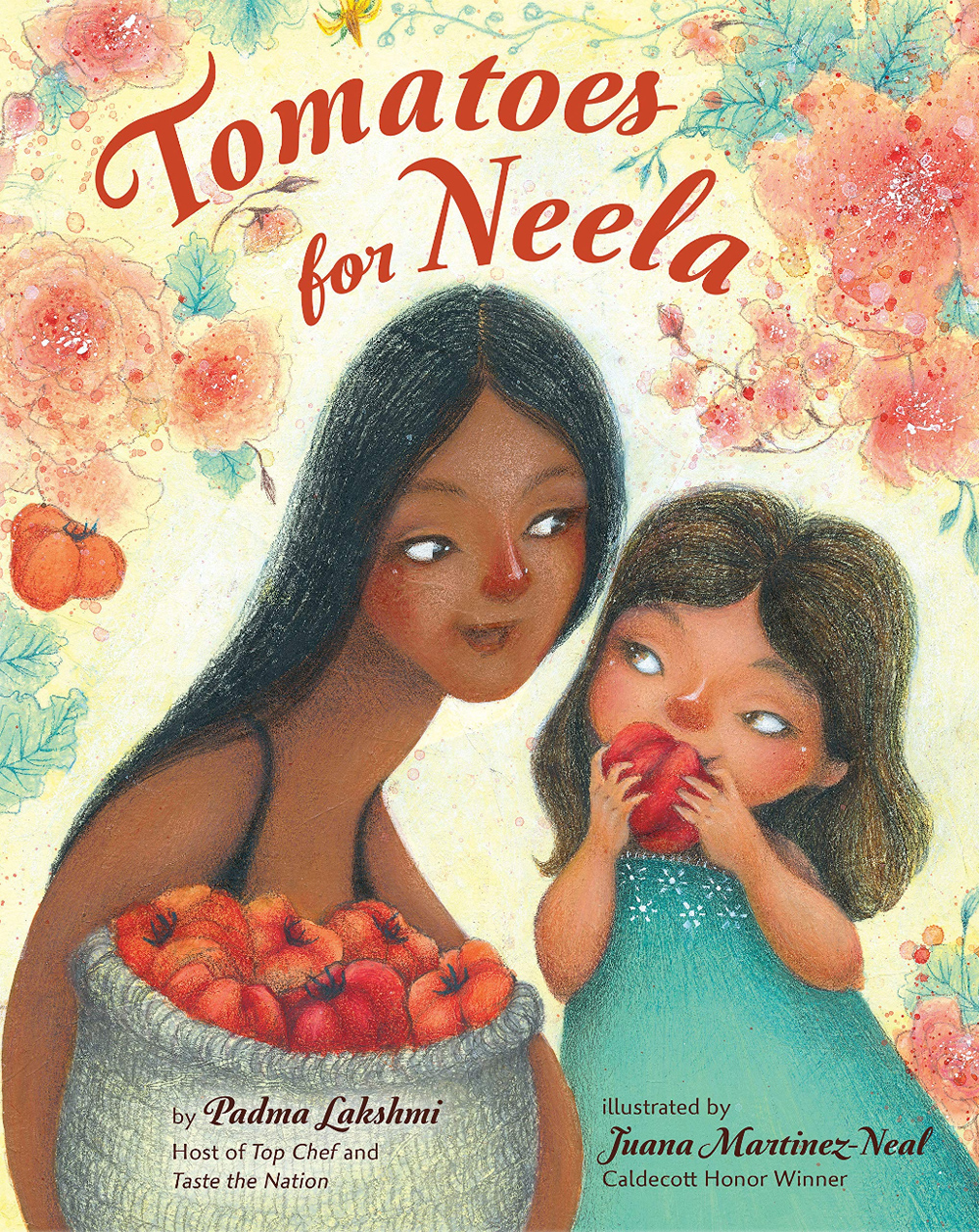 Tomatoes for Neela
Neela loves cooking with her amma and writing down the recipes in her notebook. It makes her feel closer to her paati who lives far away in India. On Saturdays, Neela and Amma go to the green market and today they are buying tomatoes to make Paati's famous sauce. But first, Neela needs to learn about all the different kinds of tomatoes they can pick from. And as Neela and Amma cook together, they find a way for Paati to share in both the love and the flavors of the day.
Author Padma Lakshmi takes young readers on an intergenerational journey full of delicious flavors and fun food facts that celebrates a family's treasured recipes and illustrator Juana Martinez-Neal brings this circle of women to life with vivid detail and warmth. Tomatoes for Neela lovingly affirms how we can connect to other cultures and build communities through food.
Educator Resource Guide
Coming soon.
Classroom ALW Videos
Padma Lakshmi reads "Tomatoes for Neela"
Immerse yourself in the story as Author Padma Lakshmi reads aloud from her book, "Tomatoes for Neela".
Companion Lessons and Resources
You can share these additional resources with the classes your volunteers read to so teachers may prepare their students for Agricultural Literacy Week or extend the learning afterwards in their classrooms.
Quizlet
Coming soon.
---