Programs
2018 Teacher of the Year
Congratulations to our 2018 NYAITC Teacher of the Year
in the special education division, Margaret Negrelli!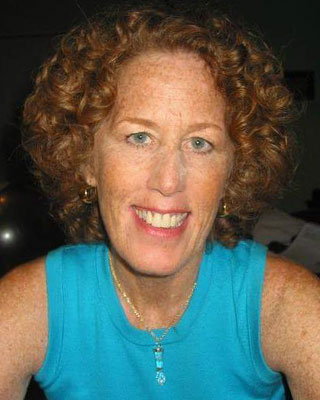 New York Agriculture in the Classroom (NYAITC) is pleased to announce the selection of Margaret Negrelli as one of our 2018 Teachers of the Year. Margaret will be representing NYAITC as a model educator who incorporates agriculture as a context for learning in her Kindergarten through 12th grade classrooms at the Jim Thorpe School in Brooklyn.
Margaret brings a deep and varied skill set into the classroom. She was born on a farm and has a deep passion for sustainability and progress towards smaller carbon footprints. She integrates agriculture throughout all subject areas and does so in a way that is engaging and fun. Through grants that Margaret has written and been awarded, she has been able to introduce aeroponics gardening, indoor growing systems, worm farms and recycling programs to our special needs population.
Her classes have been landscaping what will become two entry learning gardens: building benches, designing and making stepping stones for pathways, building raised beds, planting shrubs, perennial plants and bulbs. Students learn about geometry and algebra through garden planning and raised flower bed construction. They learn about pH and how different plants might need different soil to grow properly. Students learn about the connectivity of life and how each organism on the planet plays an important role. They learn that some flowers can be eaten while others grow to become fruits and vegetables. Margaret finds covert ways to teach students sentence structure, grammar and ways to infuse rich text while writing about beautiful pollinators and creating garden recipes.
During the summer session, Margaret works as the gardening teacher for the school. She has worked with special needs students at all grade levels. Dubbed the "Garden Gladiators", the students she works with are enthusiastic learners and negative behaviors are all but non-existent. Some students love to weed, while others delicately place seeds in the ground and wait with anticipation to see their plants grow. They are amazed and look on with wonder as their sunflowers become taller than they are and look at pictures to recall the stages from seed to plant to flower and back to seed. Students are always asking their teachers for permission to work in the gardens during their free time. Some teachers had even developed point systems for students to "cash in" to spend time working in the gardens. Margaret always has gloves, bags, tools and tasks for everyone who wishes to help.
Because of Margaret's efforts, her school has Zero Waste Warriors in the cafeteria. Her students learned about recycling, developed scripts and went from room-to-room giving presentations on recycling and helping students understand what items are to go in which bins. Students were challenged after the presentations to pick items out of a bag and "Velcro" the item to the appropriate "bin" (cardboard boxes in green, blue and gray that the presenters wore). This worked very effectively with the non-verbal school population. Aprons with the Zero Waste Warrior logo hang in the cafeteria for volunteers to wear and assist others in recycling their garbage from breakfast and lunch and collect food scraps for the worm farm. They become very engaged and take ownership in their efforts to recycle and help save the planet. Margaret continues to work with administration, faculty, and the custodial staff to help her school meet the requirements of our mayor's initiative to become a zero landfill city by 2030.
Currently, Margaret serves as her school's Sustainability Coordinator and has been presenting at workshops through the Office of Sustainability to share both her successes and teachable moments in school gardening, recycling and the grant writing process. She advocates for a greener New York, and turn-keys what she learns about the initiatives, programs, field trips, and concepts, back to her school and classroom. She has seemingly endless energy and never tires of helping others "go green".
Margaret exemplifies how agriculture can be integrated into every aspect of education at all levels. She uses innovative techniques, technology and hands-on activities to inspire students towards a cleaner, greener, and healthier world. Margaret will be awarded an expense paid opportunity to attend the National Agriculture in the Classroom Conference in Portland, Maine in June supported by New York Agriculture in the Classroom. This exceptional professional development opportunity will allow her the chance to meet and learn from educators across the country, and become exposed to even more classroom resources and tools to teach through and about agriculture.
---
Past Winners
2019 [Press Release]
2018
2014 – Christine Bow
2006 - Joyce Nevison
2005 - Michelle Sutton
---